Downtown Evansville
Downtown is the epicenter of our city. You'll find the perfect mix of locals and visitors, businesses and attractions, old and new. There's something for everyone on Main Street and the surrounding city blocks.
Downtown is home to many of Evansville's signature events, restaurants, bars, and shops. There are over 30 eateries and 40 merchants with more arriving all the time. This includes some of our most unique attractions, like a cafe with adoptable cats, a burger joint in an old Greyhound bus station, and Evansville's first barcade.
Spend the day at one of downtown's six museums – a historic Victorian home, a children's museum, an art, history and science museum, a transportation museum, and a WWII warship. After dinner, catch a concert at the Ford Center or take in a show at Aiken Theatre.
When your day is done, rest peacefully at one of our downtown hotels. DoubleTree by Hilton is just steps away from exciting nightlife. The new Hyatt Place can be found on your way to Haynie's Corner. Play the night away at Bally's Evansville, an entertainment complex and hotel overlooking the Ohio River.
---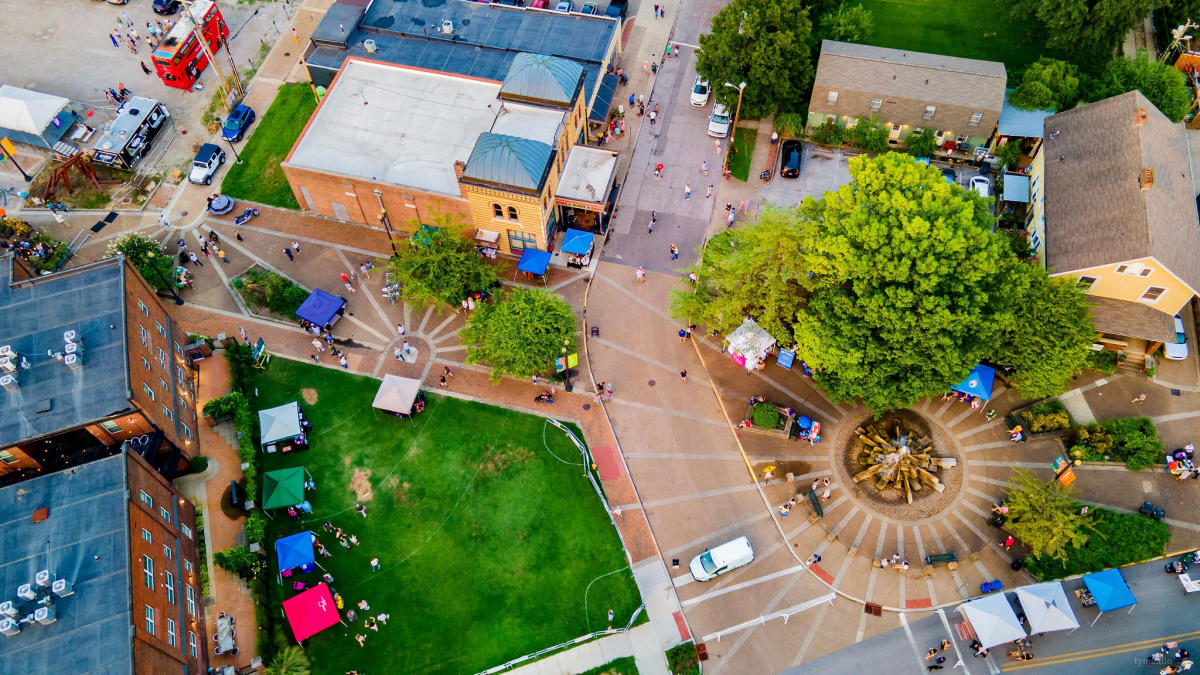 Haynie's Corner Arts District
If downtown is the heartbeat of Evansville, then Haynie's Corner is the art-beat! Our most eclectic neighborhood is boutique and unique. Seek out the upbeat where art life thrives. Shop and dine in historic homes, walk the fountain galleries, and hit a high note at a Haynie's hot spot. Artsy annual events abound celebrating the camaraderie of the corner.  
During the summer months, check out First Friday. This neighborhood block party attracts hundreds on the first Friday of each month with live music, vendors, food trucks, and more. If you're in town for Funk in the City, you're in luck! In the spring and fall, this art and craft vendor fair is the best place to find local, vintage, and handmade goods.
Dine in one of the historic homes that have been transformed into artisanal restaurants, like Sauced! or Schymik's Kitchen. If you fancy a corner bar, then you have to check out the craft cocktails at Mo's House or the craft beer at Haynie's Corner Brewing Co. You'll feel right at home in Haynie's Corner.
---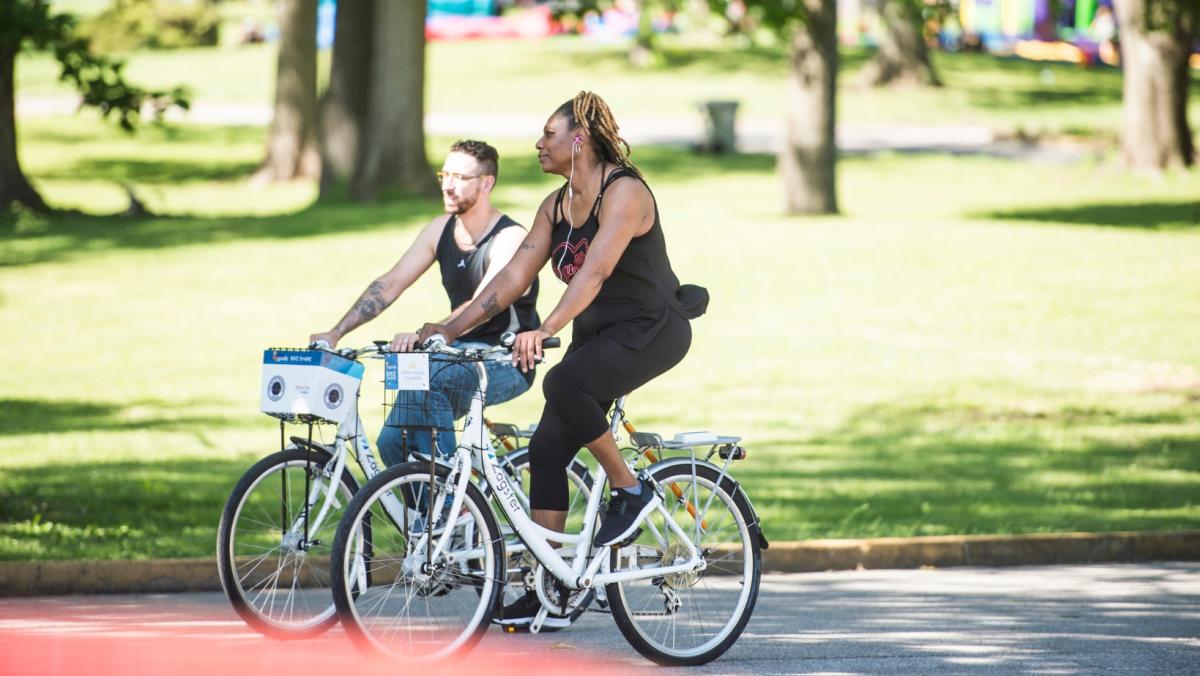 North Main Street / Jacobsville
The North Main Street area is alive with a diverse mix of new improvements and storied favorites. Businesses and eateries welcome the new bikeways and pedlanes that bring in people traveling from downtown to Garvin Park.
From May through September, you'll hear the roar of the crowd at historic Bosse Field cheering on the Evansville Otters. After the game, many head to Turoni's Pizzery and Brewery for a celebratory slice and pint. If you're a big pizza fan, we also recommend the double decker pizza that can only be found at Deerhead Sidewalk Cafe.
Spend the day outside at Garvin Park, the 80-acres of green space makes up Evansville's oldest parks. You can canoe in the large lake, swing and slide on the playground, or take to the courts for a game of tennis or basketball. New to the neighborhood is the Deaconess Aquatic Center, a state-of-the-art facility for both leisure and competitive swimmers.
---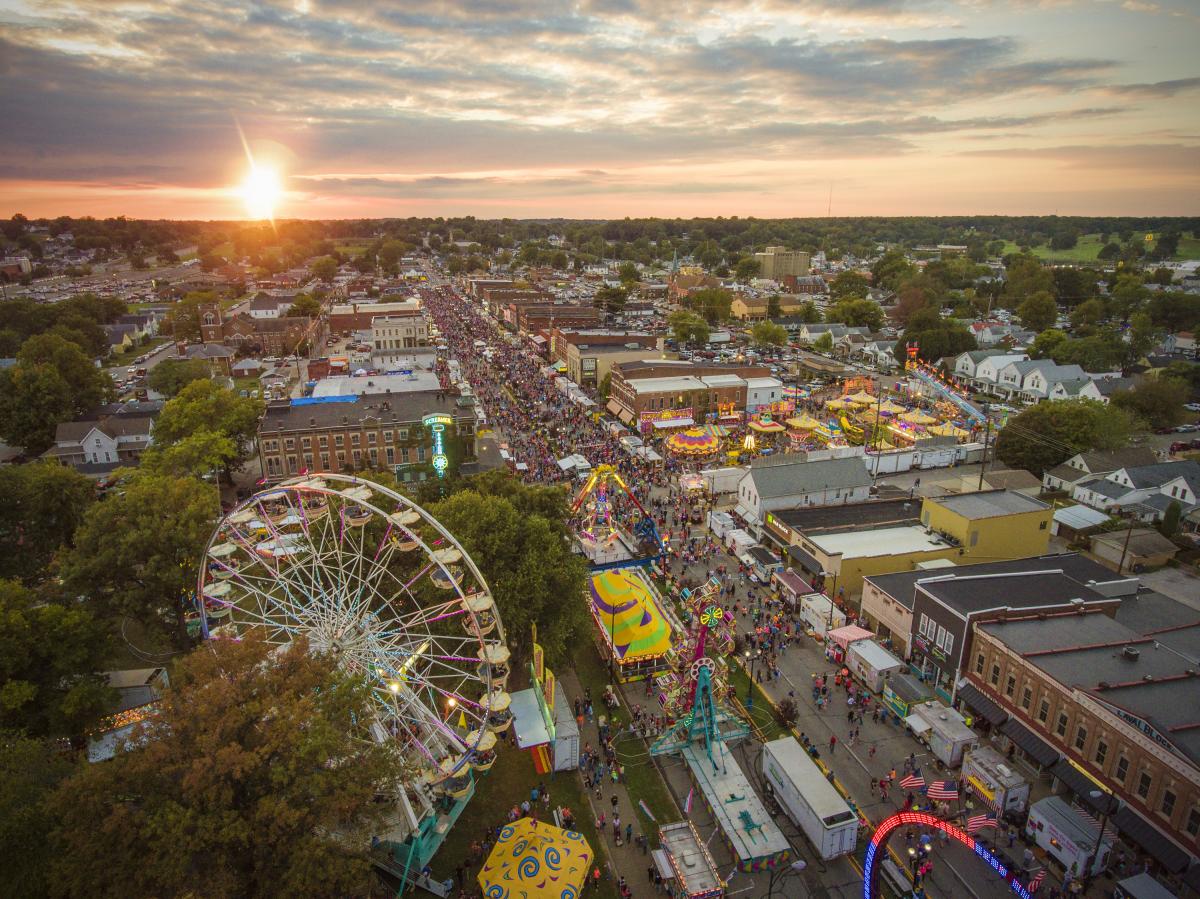 West Franklin Street
You will find events and live music most weekends in this entertaining destination on the west side. This neighborhood is headlined by West Franklin Street, which is filled with restaurants, bars, and shops.
On Saturday mornings from May to October, head to the Franklin Street Bazaar to pick-up locally grown produce, fresh cut flowers, or join in a yoga session. On Saturday night, check out the nightlife, complete with laughs and music that fills the streets.
If you're a foodie, we'll see you in October at the West Side Nut Club Fall Festival. This is one of the country's biggest street fairs with over 130+ food booths that serve delights for adventurous eaters, like brain sandwiches or pickle slushies.
---
There is so much more to see and do in Evansville both in and outside of these popular neighborhoods. Explore all of our events, attractions, accommodations, and more to help you plan your trip.