Meetings & Groups
Welcome to premier meeting and convention planning services! We understand that organizing a successful event can be a daunting task, but don't worry – our experienced team is here to take the stress off your shoulders and bring your vision to life. Whether you're planning a small corporate meeting, a sports tournament or a large-scale convention, we are dedicated to delivering exceptional service and creating unforgettable experiences for you and your attendees. 
Our commitment to exceptional service extends beyond logistics. We understand that the success of your event relies on engaging and impactful programming. That's why we offer comprehensive event management solutions, including speaker selection, agenda development, breakout sessions, team-building activities, and entertainment options. Whether you're looking for inspiring keynote speakers, interactive workshops, or cutting-edge technology integration, we have the expertise to curate an event that leaves a lasting impression.
Contact the Explore Evansville sales team today, and let us transform your meeting or convention into an unforgettable experience that exceeds expectations. We look forward to being your trusted partner in planning and executing extraordinary events.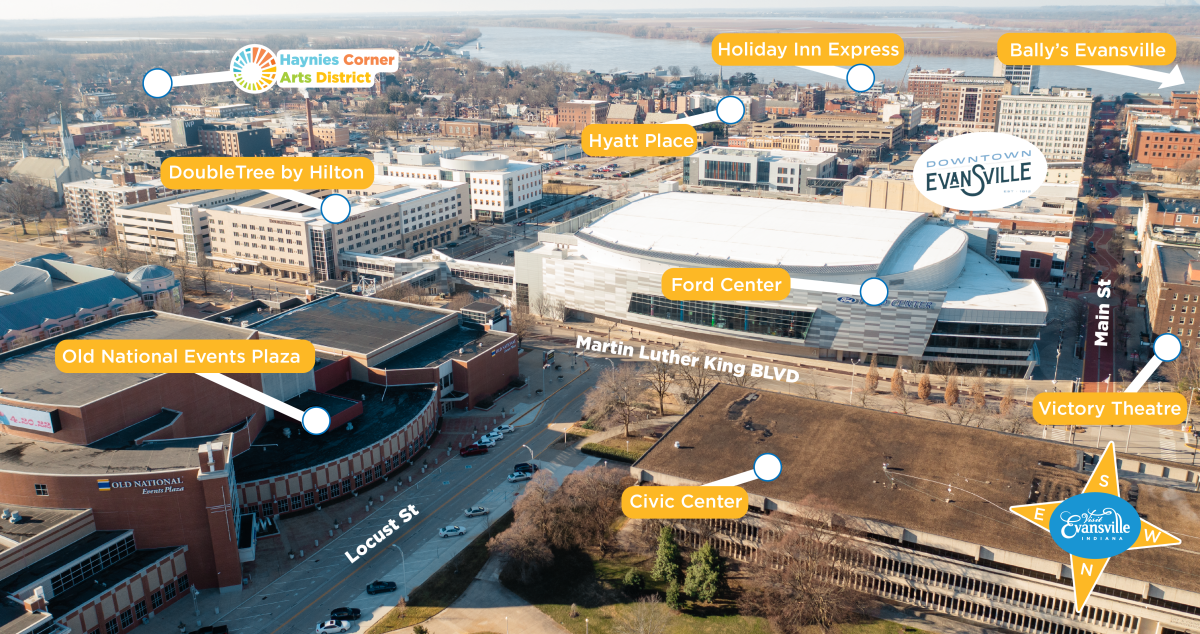 Wondering what to do when you arrive in Evansville? We have thriving shopping districts, a dish for every foodie and a blooming craft beer scene. It's easy to…